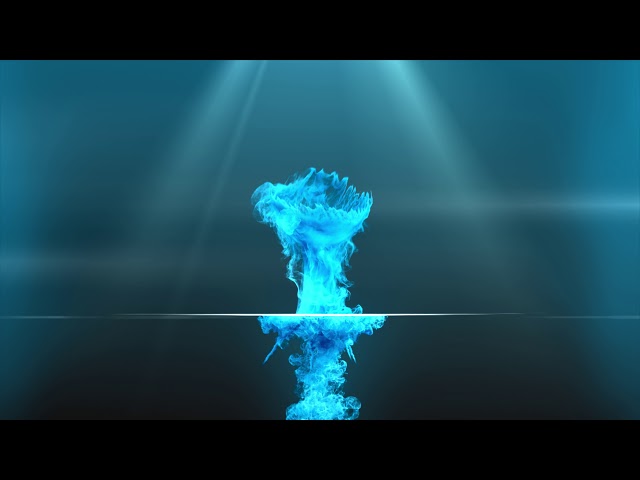 Unconventional distribution

that eventizes releases, mobilizes audiences, & monetizes momentum
Eventized Distribution
Across digital platforms, one-night virtual cinema events, and theatrical and alternative venue programming, our distribution hacks the news feed, breaks through the most cluttered marketplace in history, and moves target audiences from awareness to action.
Digital Releasing & Sales
Partnering with feature and documentary storytellers to reach the greatest potential success of their projects — generating revenue, expanding each, increasing audience, and accelerating future projects.
Executive Producing
Identifying, supporting, and locking-arms from script to screen with select storytellers — two projects a year — through audience activation, distribution strategy, and P&A funding.
About Aspiration
We are the unconventional distribution company
Built upon a 14-year history of specialty marketing and publicity that mobilized audiences, eventized releases, and socialized content (see FILMS & SHOWS for samples), Aspiration Entertainment is creating the future of unconventional distribution: social entertainment. At home, on devices, in theaters, and in alternative venues, we help premier entertainment become profitable and popular in the most cluttered, confusing, and competitive marketplace in history.
Live Streaming Events
An original delivery system for live online streaming events and talk-backs. For theatrical, a partnership with Trafalgar Releasing, the global leader in event cinema, to produce and to deliver eventized entertainment experiences.
Acquisitions
Creative, custom, and common-sense acquisitions of alternative programming that align all partners, such as marketing collaboration, distribution revenue caps, and dollar one revenue splits.
Distribution Strategy Sessions
A collaborative two-day session to craft comprehensive distribution and marketing plans that will benefit sales, funding, and campaign execution — from publicity, partnerships, creative, advertising, social, digital, fundraising, critics & tastemakers, and sales.
Digital Delivery to Platforms
Servicing high-quality features, docs, and shorts to digital in a way that maximizes reach and revenue, data and demand across TVOD, EST, SVOD, AVOD platforms
Social Mobilization
A coordinated digital publicity, promotions, partnerships, and paid plan that activates audiences and accelerates momentum
Alternative Venues
A circuit of non-theatrical venues selected to exhibit high-quality events and programs with integrated ticketing, delivery, and promotions
15 Years of Lessons & Learnings
Unconventional Thinking
from Aspiration Entertainment
Now Available & Coming Soon
Cole Hauser stars in the new inspirational sports drama The Last Champion and Collider is home to the exclusive premiere of the movie's stirring trailer. Hauser currently stars on Yellowstone alongside Kevin Costner, Luke Grimes, and Wes Bentley. But the actor, whose previous credits include Good Will Hunting and Olympus Has Fallen, is taking a break from his hit show to star in the Redburn Street...
Created by the renowned animated storytellers Carrie and Yarrow Cheney (the director of THE SECRET LIFE OF PETS and THE GRINCH) and executive produced and distributed, in partnership with Reel FX Animation, by Aspiration Entertainment. Enter the world of a nativity set and experience the first Christmas through the eyes of the three wise men....
A homesick alien crash-lands his spaceship near the colorful African Jungle. His new animal friends need to get him back to his ship and teach him about friendship and fun before his Space-Conqueror father can take over the planet.
JUMP SHOT uncovers the inspiring true story of Kenny Sailors, the developer of the modern-day jump shot in basketball.
FISHING WITH DYNAMITE is the true story of how corporations and Wall Street — with their obsession with short term profits — are blowing up American capitalism, and the role we all play in putting it back together. The film exposes the destructive effects of maximizing shareholder value capitalism and celebrates stakeholder companies that meet...
about Aspiration Entertainment
What Others Are Saying
DISTRIBUTORS NEED TO KNOW MARKETING
"We'd been noticing the lack of marketing expertise with the small distributors. At the same time, Aspiration was noticing this gap and chose to fill it by developing a distribution company focused on marketing and filmmaker collaboration … Aspiration believes that filmmakers can provide key insights into the film's audience and messaging, they enlist filmmaker involvement, collaboration, and oversight on brand consistency. We are excited to be collaborating with them on new solutions and also learning from all of their years of experience."
A COLLABORATIVE PROCESS
"The present and future landscape of the entertainment industry has been forever changed due to COVID-19. While it can be unsettling, it can also be an opportunity for filmmakers to re-evaluate, pivot, and use this time to approach storytelling and their subsequent releases in a different way. And while filmmaking should always be a collaborative process, distribution and release should be no exception. We're very proud to have found great partners within the Aspiration Entertainment family for our release of JUMP SHOT."
An Audience-and-Filmmaker-First Distributor
"What's the difference between one distributor and the other? Experience? Honesty? Creativity? Yes to all. There's one more that's often overlooked, however. Ok, so your film is released. Now what? You need a distributor that knows audiences and how to reach them. Aspiration is audience-and-filmmaker first. This approach has always stood out to me — that and their integrity as people."